Programs need to be updated for security reasons, improve software, and add new features. Most of our programs update automatically (or at least prompt you to update them). Zoom does not. You have to manually check and update your Zoom client.
This is particularly important because Zoom updates so frequently. For example, Zoom recently updated several features for the breakout rooms to allow users to select a breakout room. If you have not updated your version then you would be unable to access these new features. It is also important to remind your students or other participants that they need to update their client before the meeting.
It is easy to check for updates in Zoom. 
Click on the Zoom icon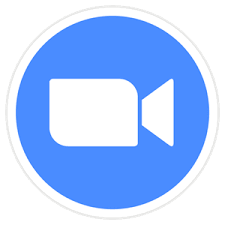 When the program opens you should see the image below. Click on the icon in the top right corner of the screen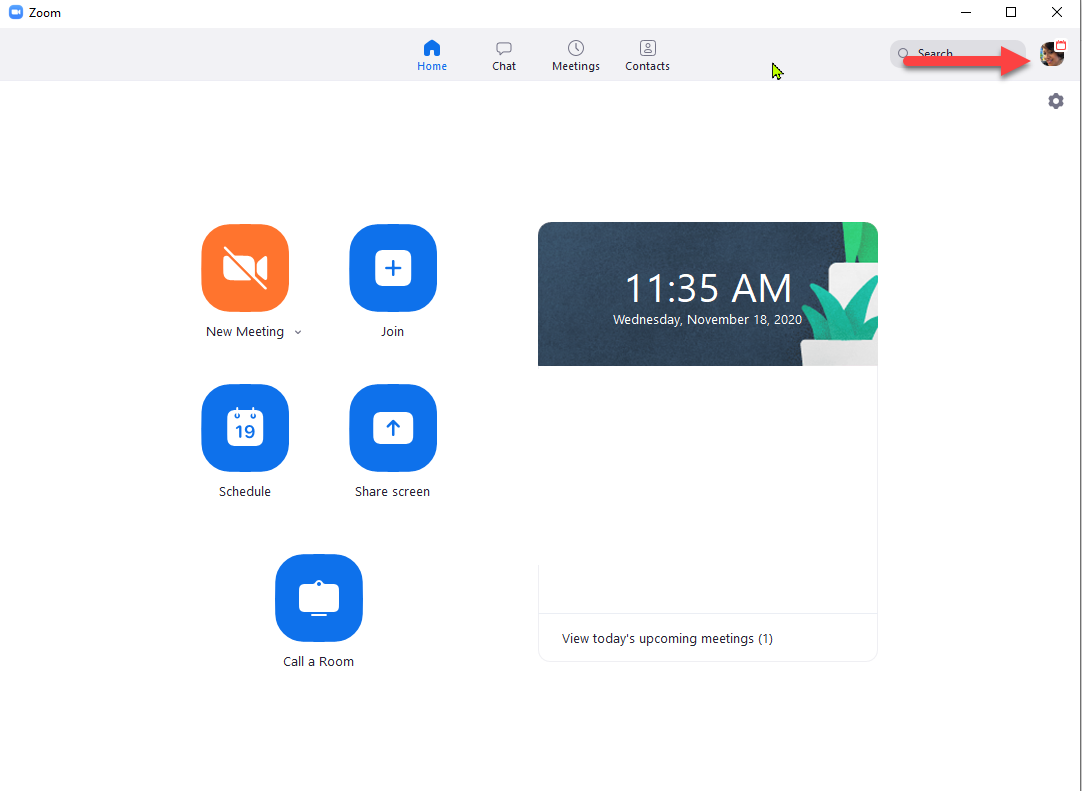 In the drop-down menu click  Check for Updates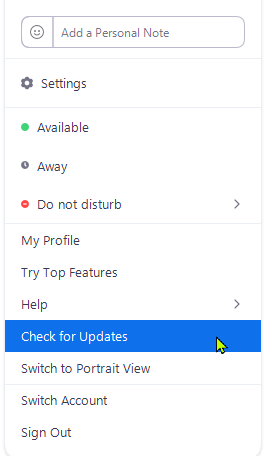 That's it! Zoom will do the rest.  We suggest checking for updates weekly if you are teaching online with Zoom this semester.