Google Calendar has updated the way to create and share appointments. Please follow the directions below to create appointments and allow others to choose appointments.
Open your Google Calendar
Click on the day you want to create the Appointment slots
Click Appointment Slots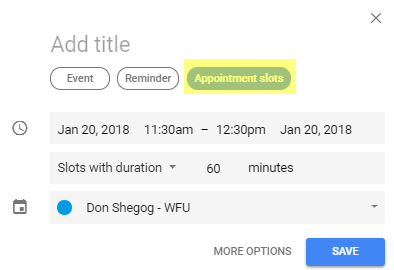 Click on the Beginning and Ending time to set the appointment hours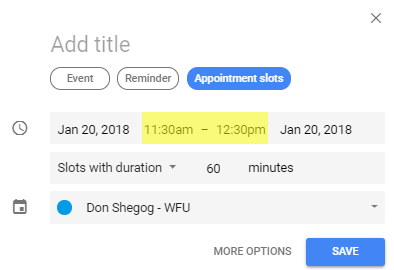 Click on Slots Duration to set the length of each appointment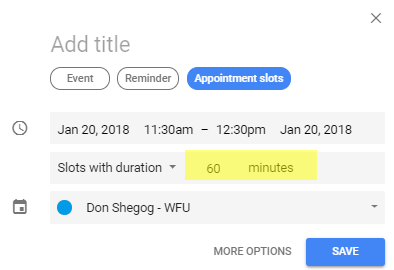 Click on More Options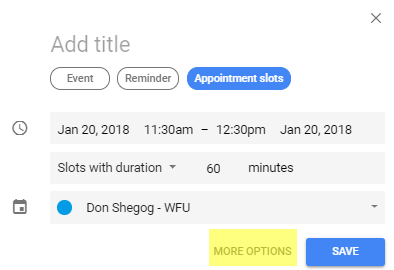 Right Click and copy the link This Calendar's Appointment Page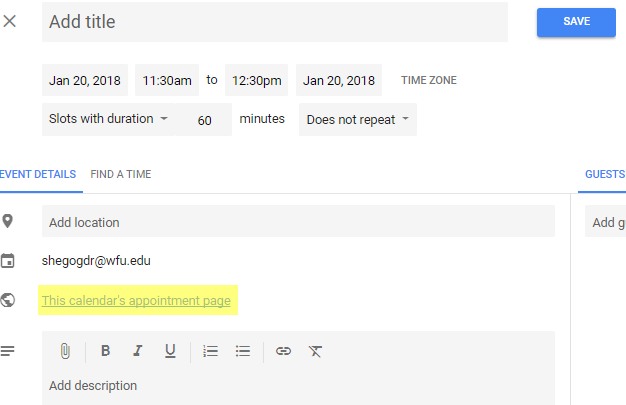 Click Save to create the appointments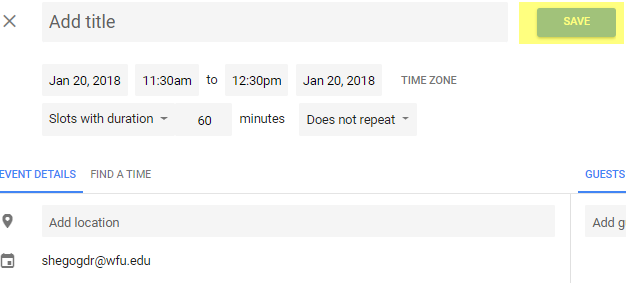 Email the link to the people you want to make the appointments.