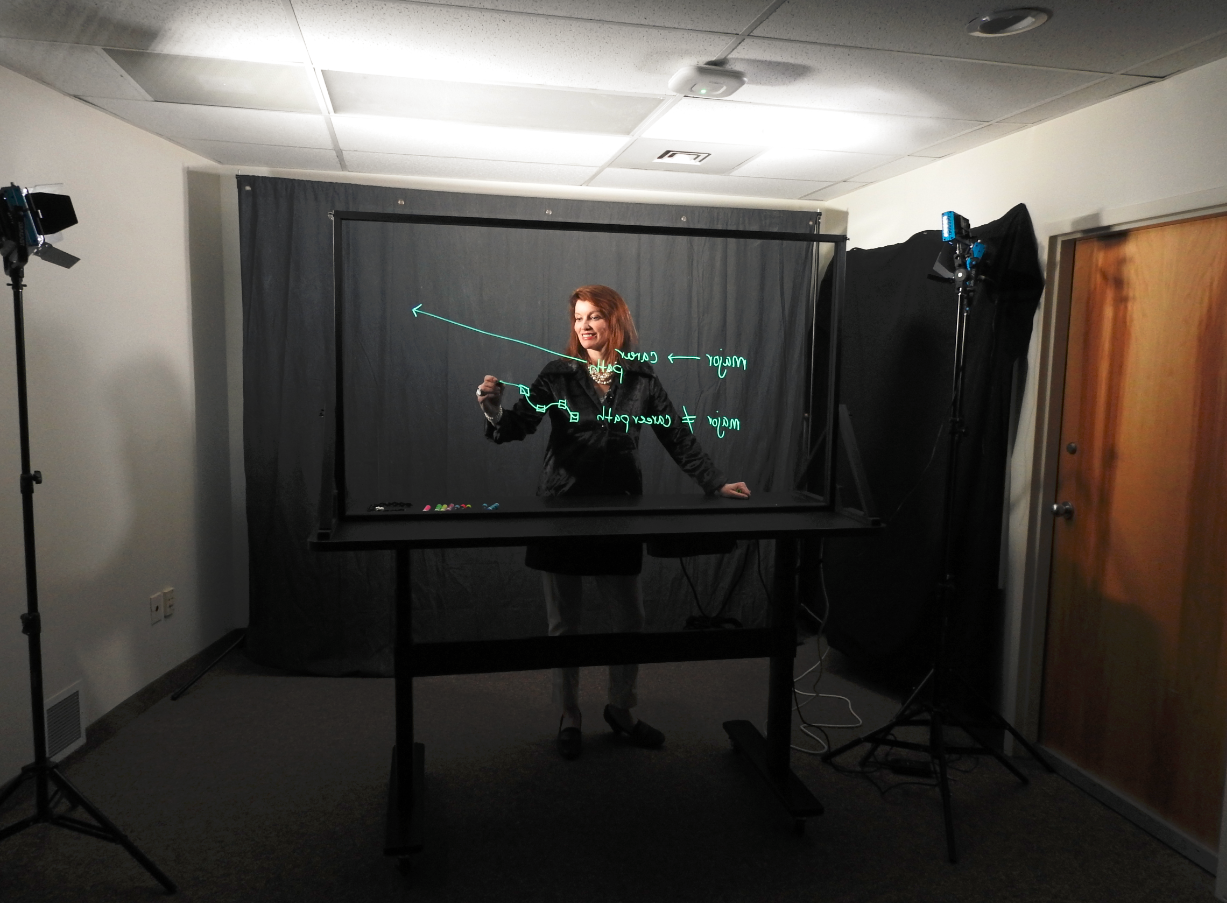 Engaging Students with Lightboard Videos
Wednesday, April 5th, 2017 • 3:30pm – 4:45pm
With Sarah McCorkle and Todd McFall
During this workshop, we will discuss how to plan effective online videos, actively engage students when video content is assigned, and model Lightboard presentation techniques. Todd McFall, Assistant Teaching Professor, Economics, will also share his tips and highlights from student video production experiences.
Limited to 10 Reynolda Campus Faculty.
Please register on the PDC website: pdc.wfu.edu/event/p1077883v6YX